A couple of us bushwalk.com members went for a little walk over a few days this week from Lake Mackenzie to the Walls.
Whilst the walk and my bad phone pics is far from most of the reports on here I felt it was still worth documenting due to there not being a lot of info about it online.
Our day started by doing a car shuffle so we had one at the Walls carpark and other at the Blue Peaks track carpark. We didn't have to walk very far to see some of the effects of the recent fires. Whilst we only really got to see the fringes of it we could easily see how bad some of it must be in the areas that were burnt a lot worse. And yet we could also find some positives in the sense that not all is lost.
Soon enough we were at Blue Peaks and contemplating the best route across too the Walls.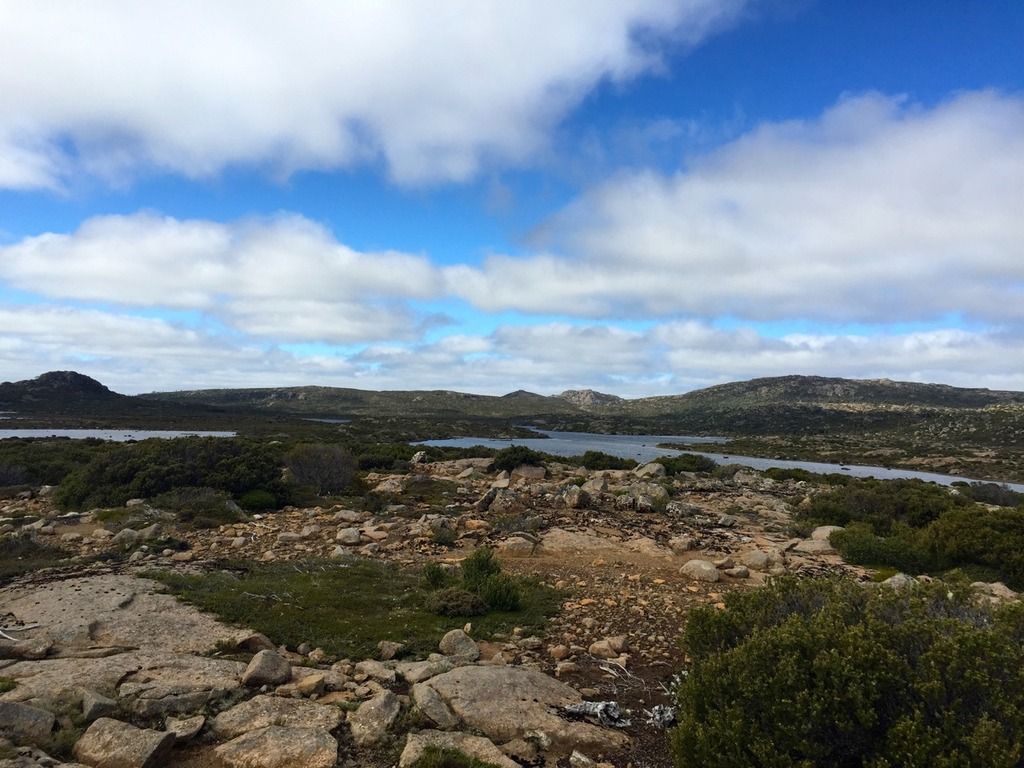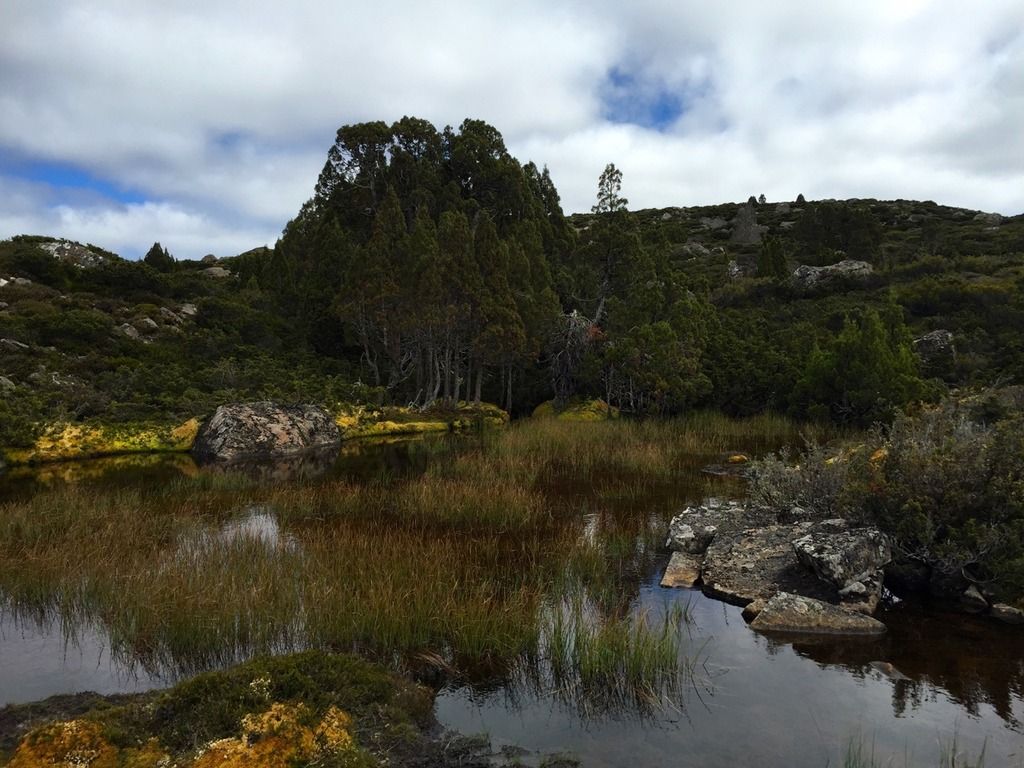 Plenty of evidence of fire in past years destroying the Native Pines. Just like the recent fires, some pines survives and some are too far gone so in the not so distant future those that didn't survive will look like these.
It was just a matter of avoiding the thick scrub as best as we could and to continue making progress towards the Walls while also zig zagging between the 100's of Lakes and tarns in the area.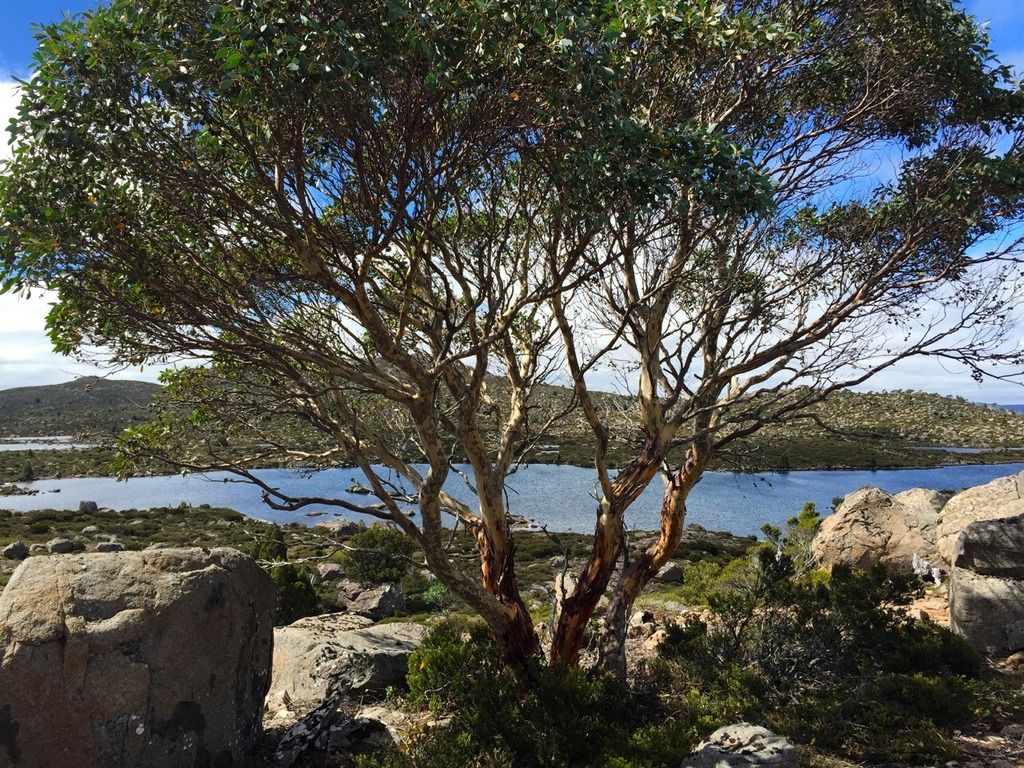 Once Mount Jerusalem was visible we had a very nice landmark to aim for.
Night one was on the very tip of what is a part of Lake Nutting.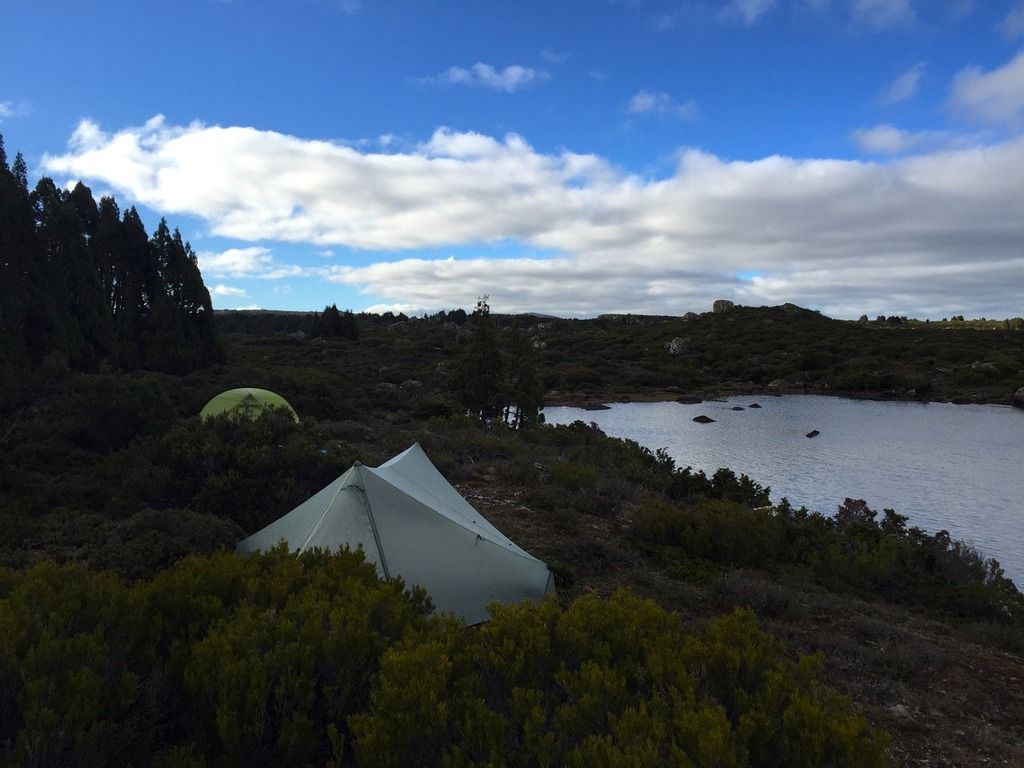 Home made rehydrated span bol was warming on what was a very cold night. The wind chill factor was pushing every layer I had to the limits so not long after dark it was time to climb into the tent.
The next morning was turning out to be a beautiful day.
And again it was just a matter of weaving our way around the many tarns and assessing our next move as we rose up on each ridgeline to get a view of what was ahead to the next ridgeline.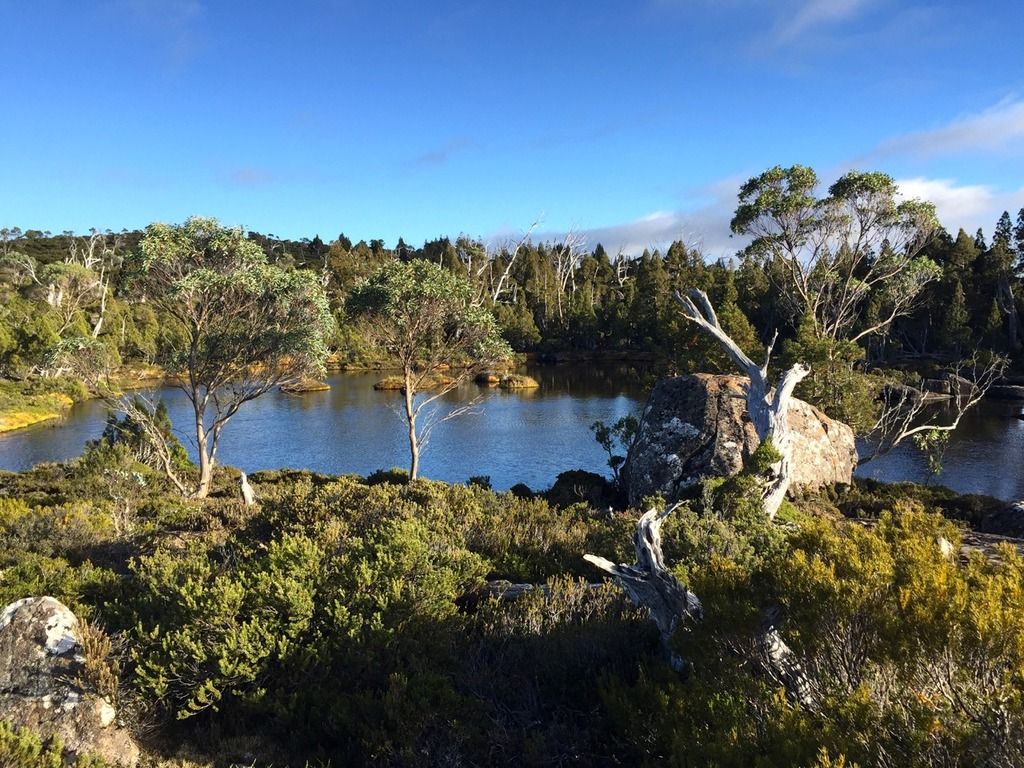 As we stood on our final ridge we could see the valley heading up past Jerusalem so it was a relief that we managed to make it across without too much thick scrub. Although ironically that last kilometre or so would turn out to be quite thick in places but we were now happy to push through it and go on the straightest path.
As we walked past Jerusalem we soon met up with the board walk that would take us to Dixons where we set up camp for night two.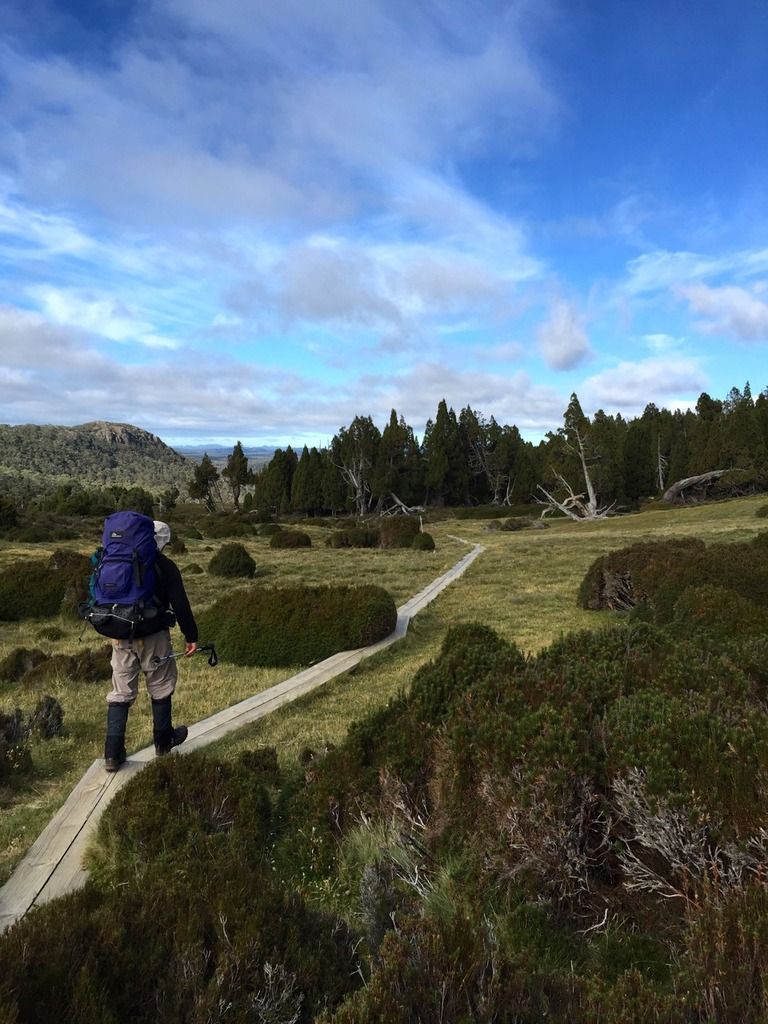 We had lunch and then summited Jerusalem.

And then spent the rest of the day relaxing and looking around Dixons Kingdom.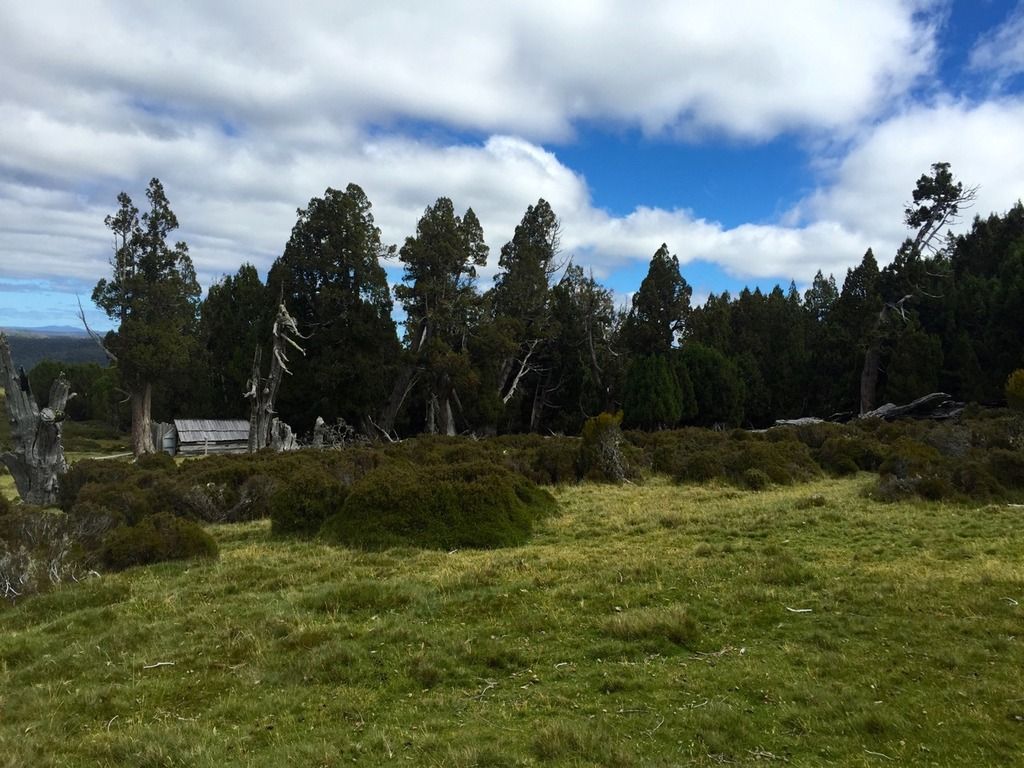 Homemade Veggie Laksa was on the menu for an early tea and an early night.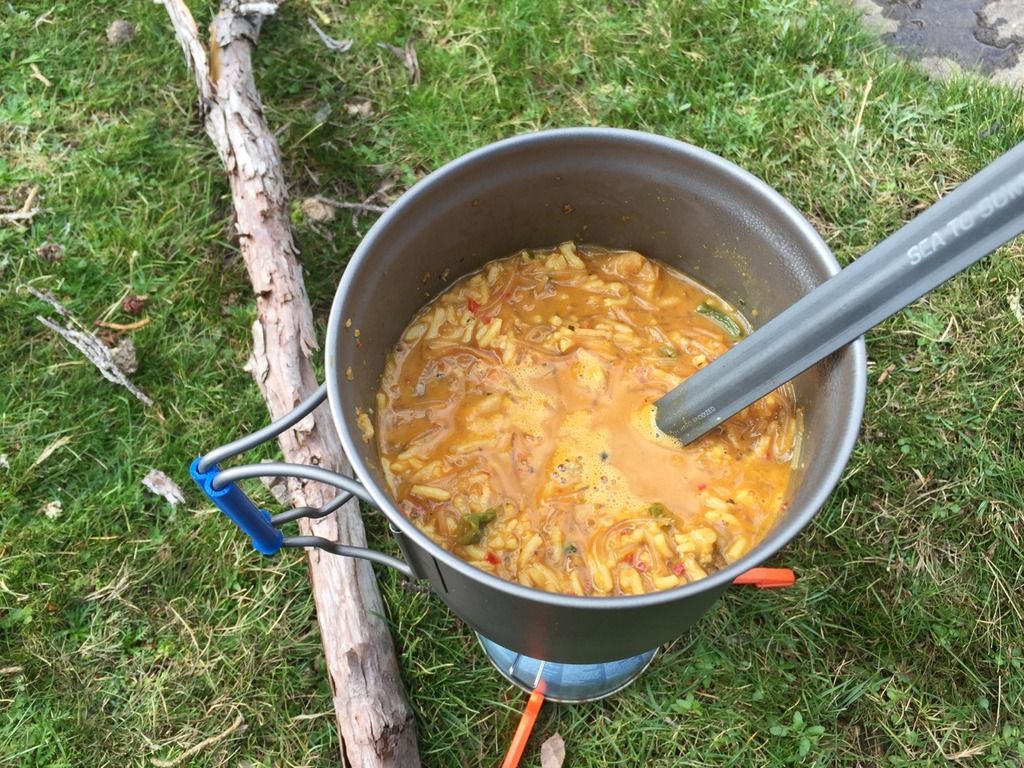 The next day was very misty and we lucked out to climb any more peaks on the way out through central walls.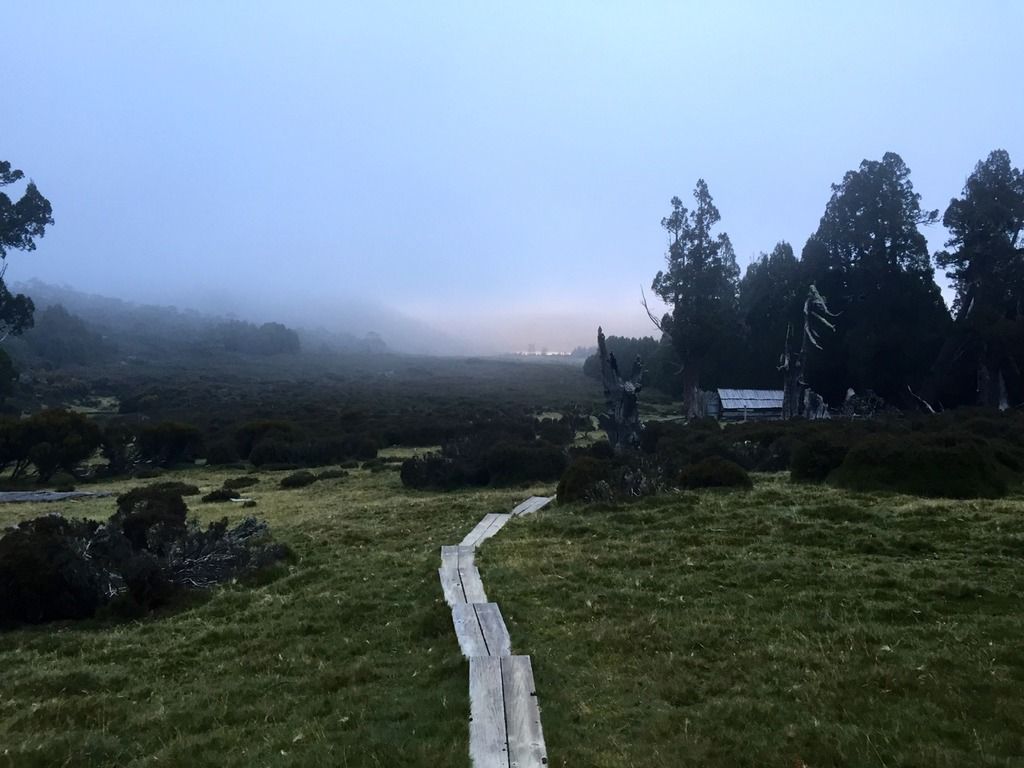 So just after we pasted Wild Dog Creek we decide to turn off the main track again and go an alternative route out to have a look at Solitary Mans Hut.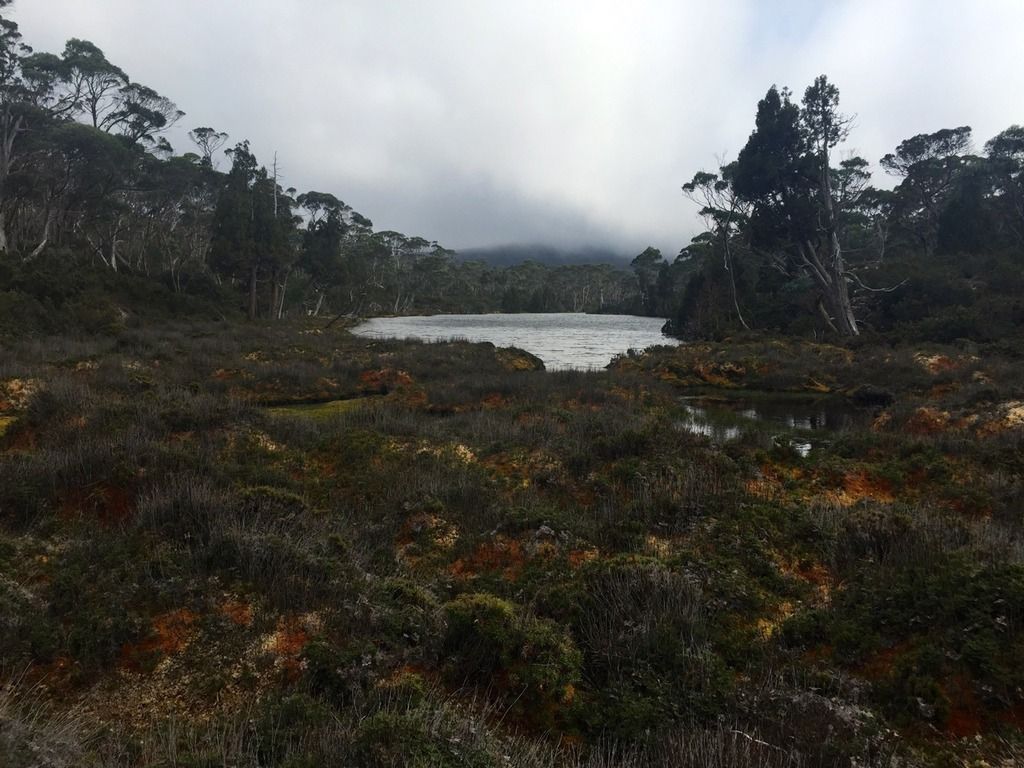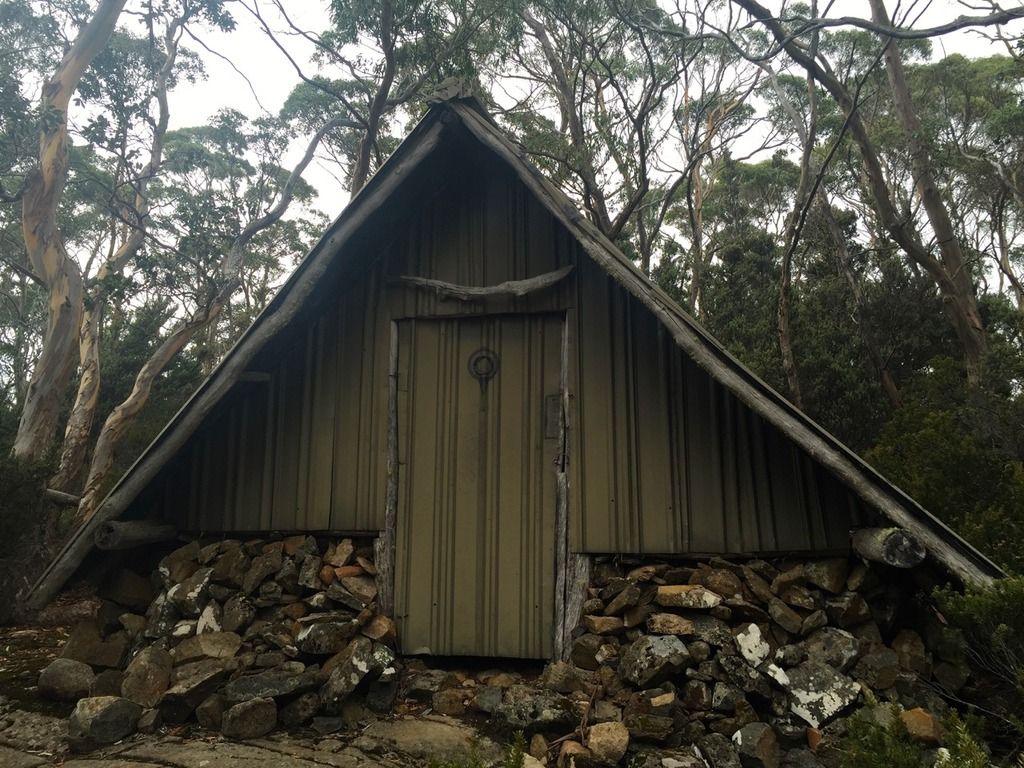 It was nice to see its all still intact.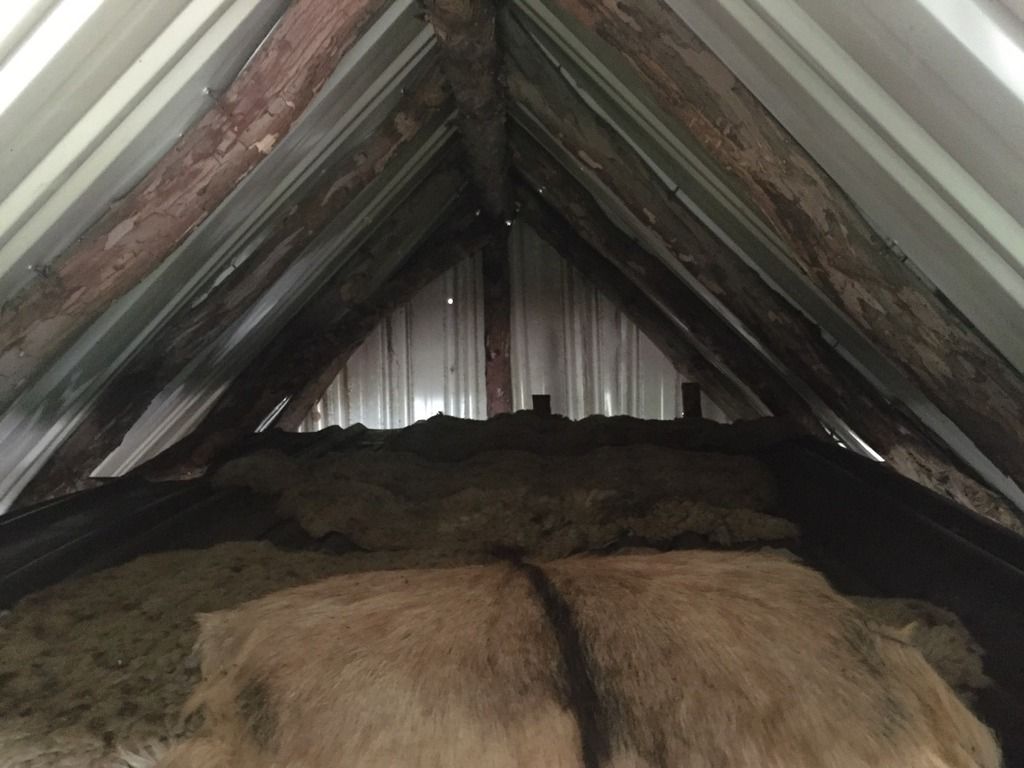 We then continued around to Trappers hut to meet the track proper and down the hill to our car.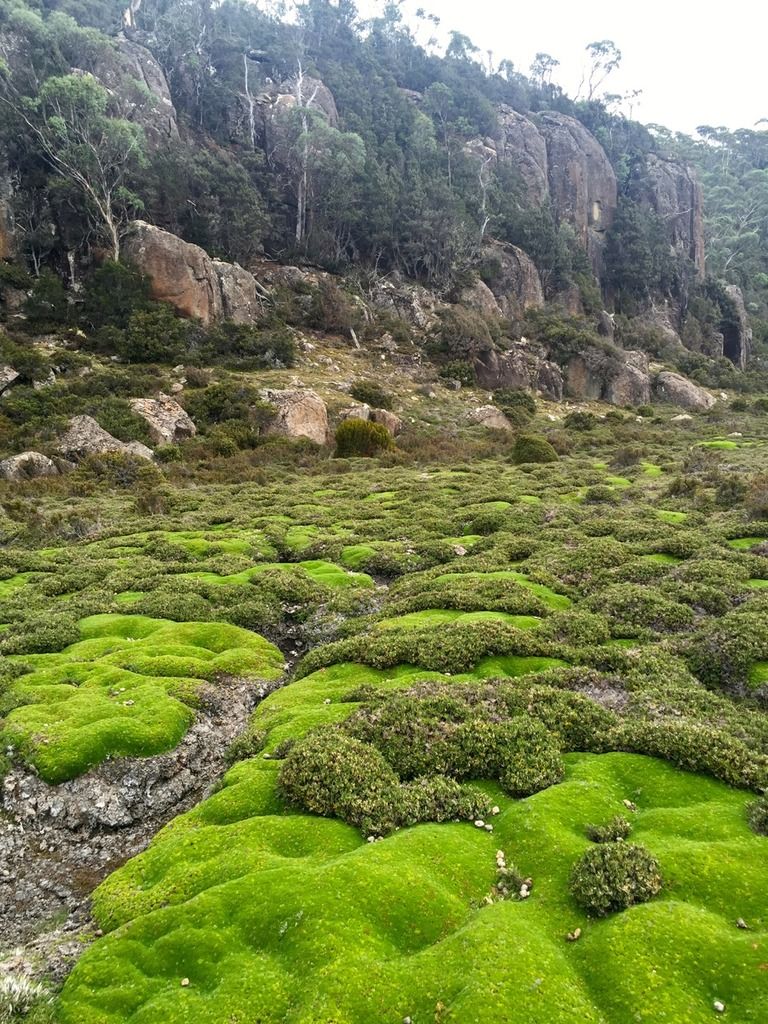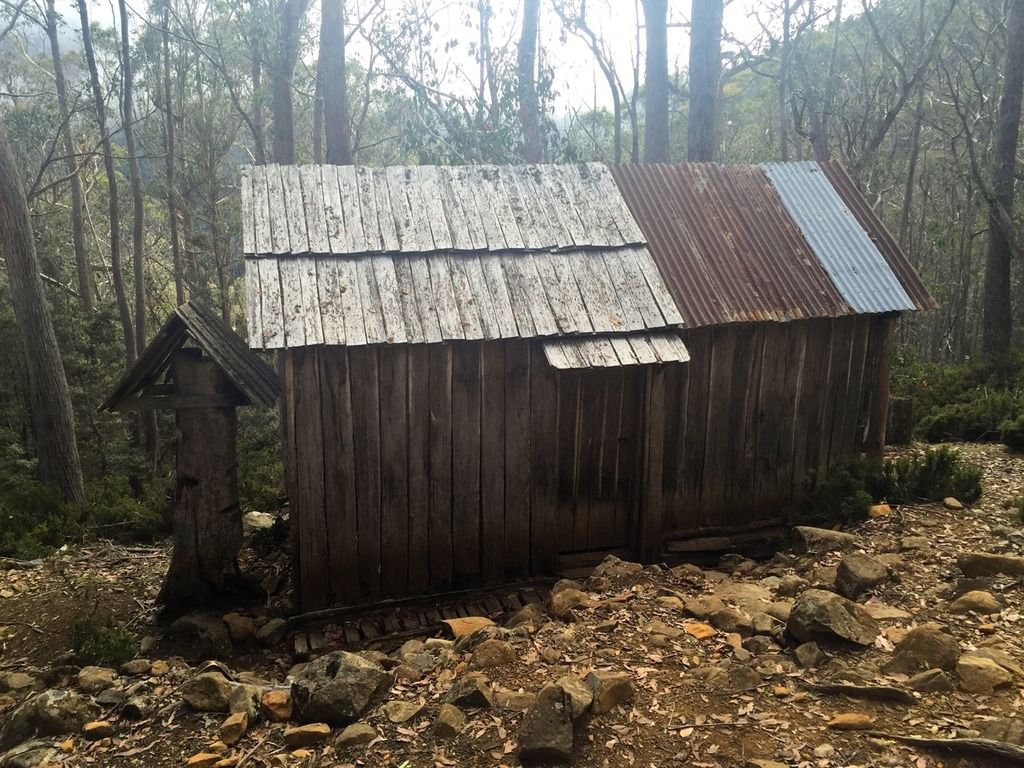 It was nice to accomplish something I attempted a few months ago and failed after drowning a $1200 iPhone!! Not that drowning the iPhone caused me to fail just some other circumstances. Its a nice area that we are starting to understand quite well and will no doubt be back soon enough exploring some other valleys and peaks.