This is to reduce the amount of moisture introduced inside your sleeping mat compared to inflating by mouth.
Essentially it is a DIY Instaflator/Schnozzle whatever...
You need :
1x large light plastic bag. (One of your friendly clothing-collecting charity will put one in your mail box).
1x heavy duty rubber band . (Your postman will drop it along his way).
1x piece of clear tape. (any tape really...)
Put a largish piece of tape onto the area where you want the mat valve to go through.
(black dot in my first photo)
Cut a somewhat round hole large enough for the valve ; it does not need to be tight.
Insert the open valve into the bag, put the rubber band around the plastic bag over the valve and inflate.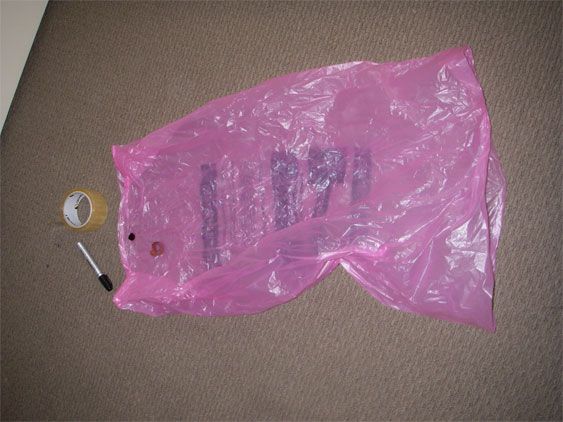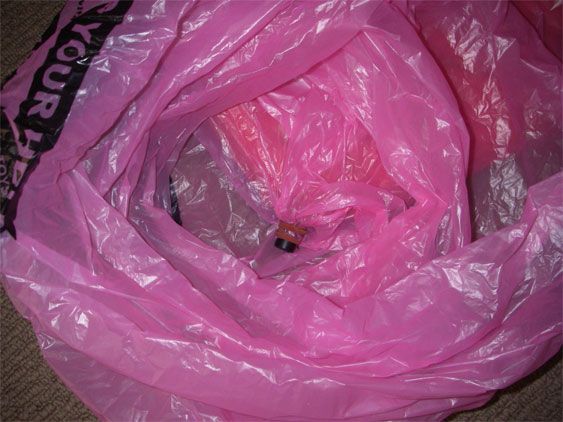 The version in those photos is about 30g, folds down to a C batt size.