Some shots from a recent trip into the Long Tarns to climb a few Abels - Clumner Bluff, Mersey Crag and Turrana Bluff. Fantastic trip and I highly recommend the two Bluffs (Mersey is a bit unassuming but it's an easy walk). Clumner especially has probably the best uninterrupted view of the Cradle Mt - Lake St Clair NP mountains going

The walk in past Rinadeena Falls (formerly Little Fisher Falls) is also pretty special.
Check out some more pics here:
http://peopleandotherstrangecreatures.wordpress.com/2014/01/20/off-track-adventures-turrana-bluff-mersey-crag-clumner-bluff/
Tip of the day - don't approach Clumner from Long Tarns, it takes *&%$#! ages. Go in from Dublin Road like the Abels book says.
Shot with an EM5, m.ZD 17mm and m.ZD 45mm
Little Fisher River bridge - closed! This adds about 45mins to the walk in.
Myrtle Rainforest
Turrana from Deception Plains
Relics at the site of Boy Miles' unfinished Deception Plains Hut.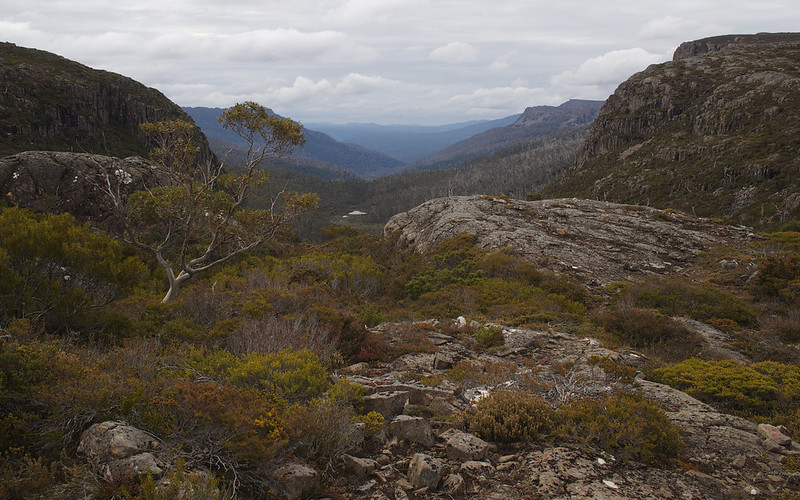 Looking back down the Little Fisher Valley
Mersey Crag and approaching rain
Turrana Bluff
Scrambling on Turrana Bluff
Long Tarns campsite
The WoJ and southern Overland mountains
The plateau behind Clumner
Anyone know what this is about? Up on the Clumner plateau
Tarn and Pencil Pines
Back to camp after a 9.5hr day out to Clumner Bluff