So, I'm back from a great hike that I did over Labor Day weekend at the Niggerheads and Mt Fainter, with an extended return to Pretty Valley via the Bogong High Plains.
Been around 20 - 23 years or so since I was last at the Fainters, and with a hazy memory, I decided that it was time to head back and check out the place. Only this time, I'd do it via the Niggerheads (Or Jaitmathang - pronounced Yate Me Tung for the PC mob).
A note on the Niggerheads - back when my dad and brother climbed Mt Niggerhead around 20 years or so ago, they had to tape a route to the summit so they knew which way to return, as there were no tracks. There is now a cut and well defined and marked track from Tawonga Huts to the summit of Mt Niggerhead. That said, the route that I took which involved following the range from the High Plains junction 750 meters above Tawonga Huts, intercepting the track in the saddle below the main summit bulk, and following the range from the summit to Little Plain, was easy to follow most of the way, following the odd trail that had developed by repeated foot use. Just so long as you know how to use a map and compas, its an easy off track walk with little scrub to battle with.
Camped the first night just below the summit of North Fainter (one of the best campsites in the high country!), and the second night at Tawonga Huts, walked out via the High Plains to Cope Saddle and out via the fire trail to Pretty Valley. Was a great weekend, and as usual, here's some pics.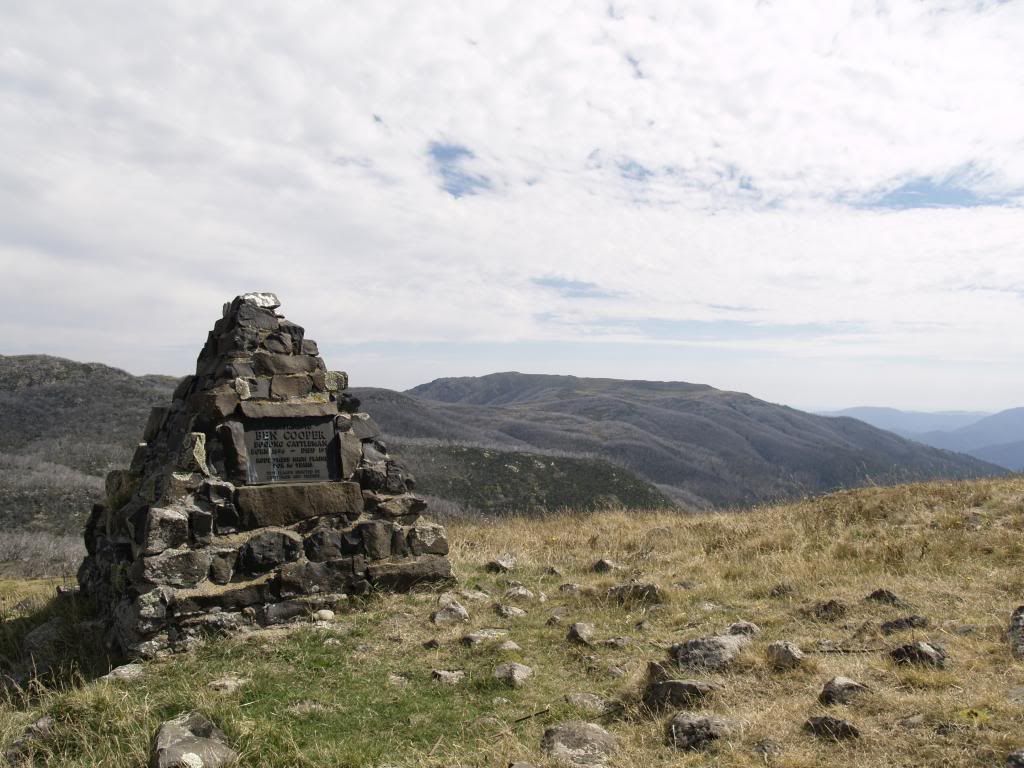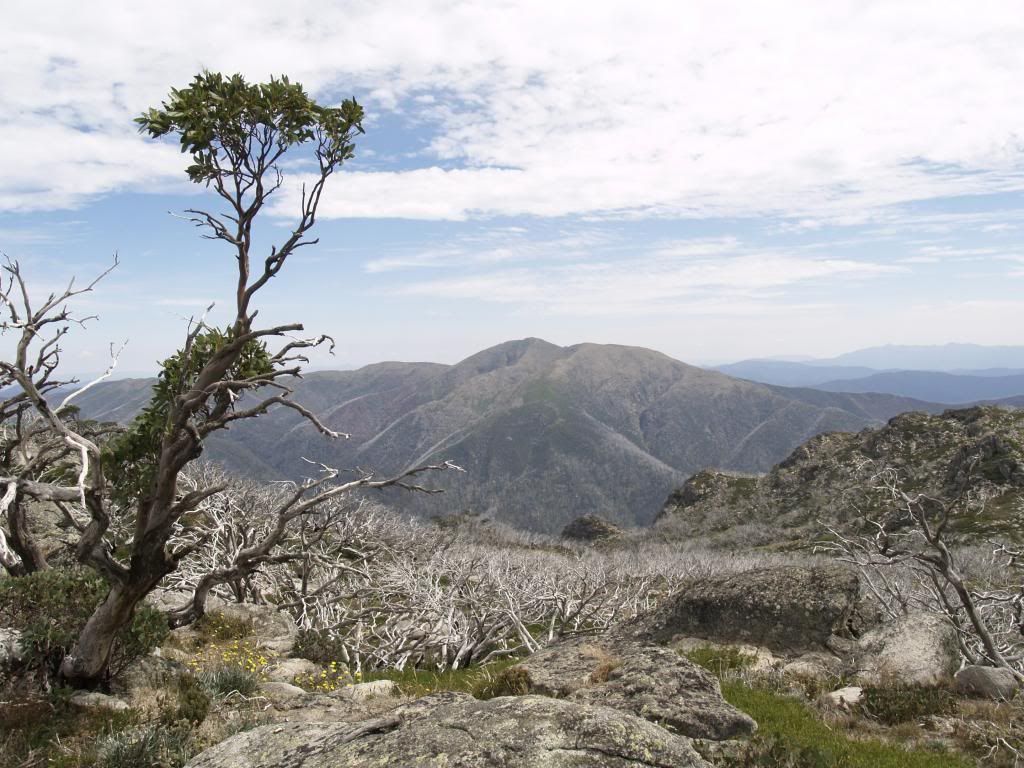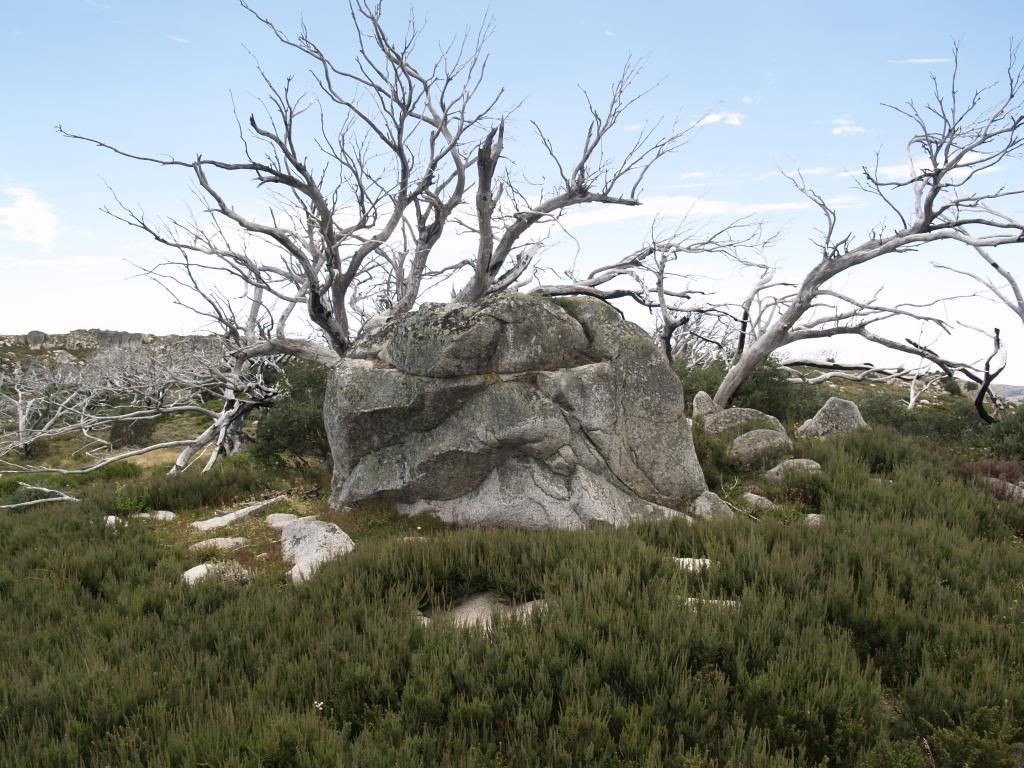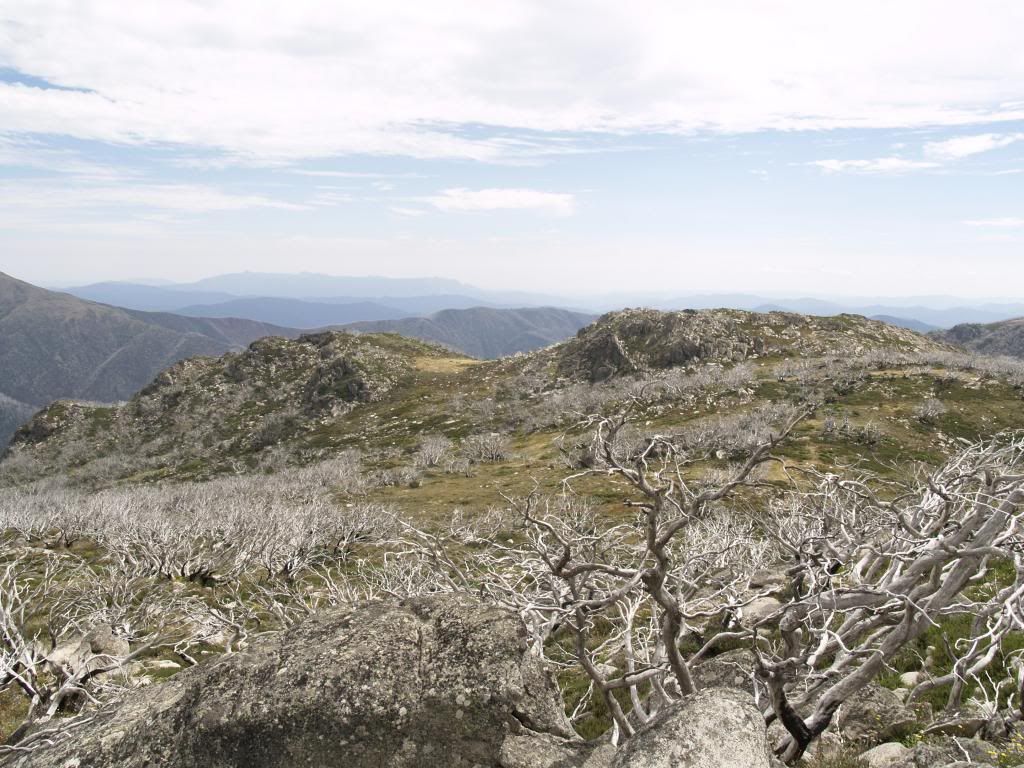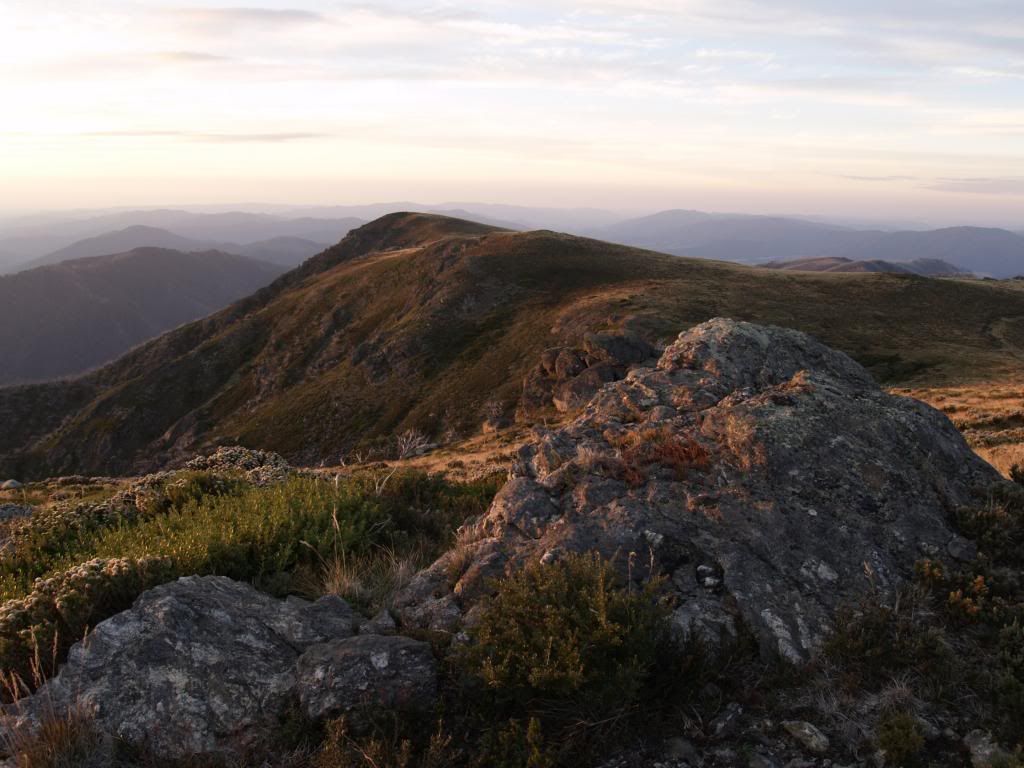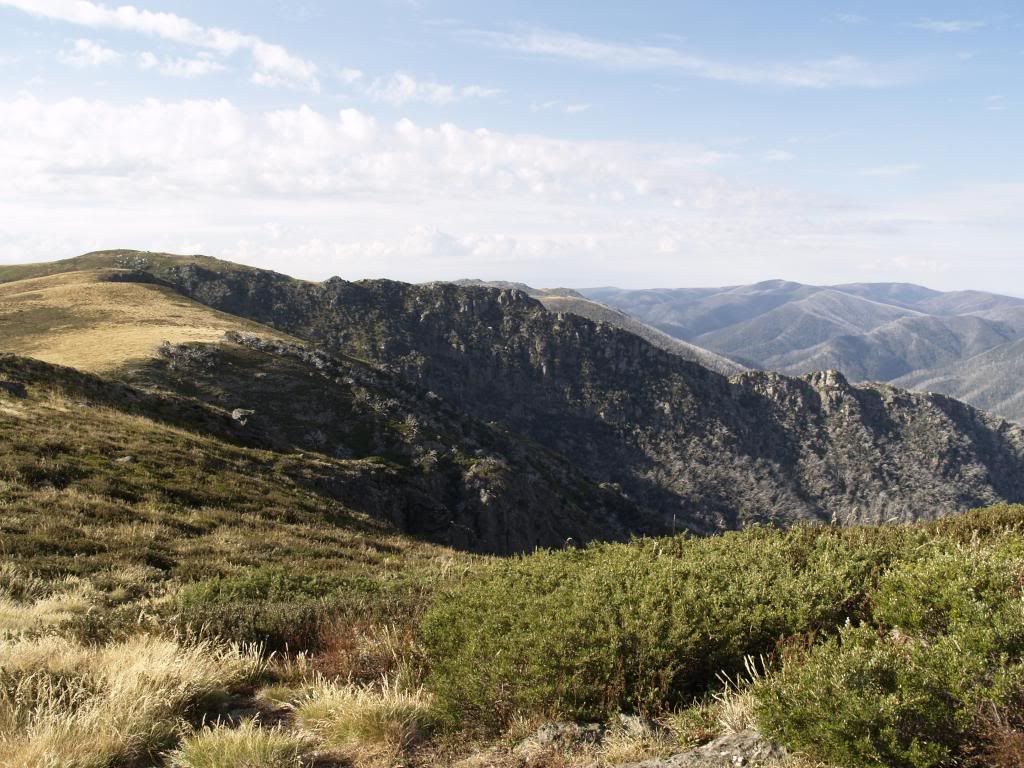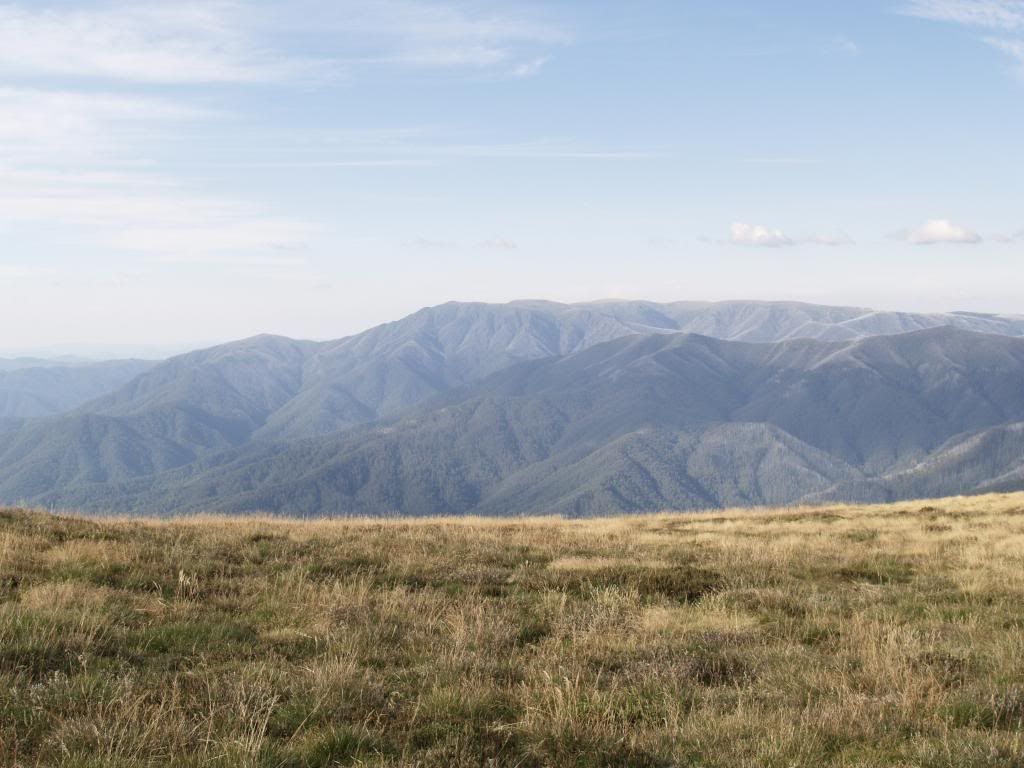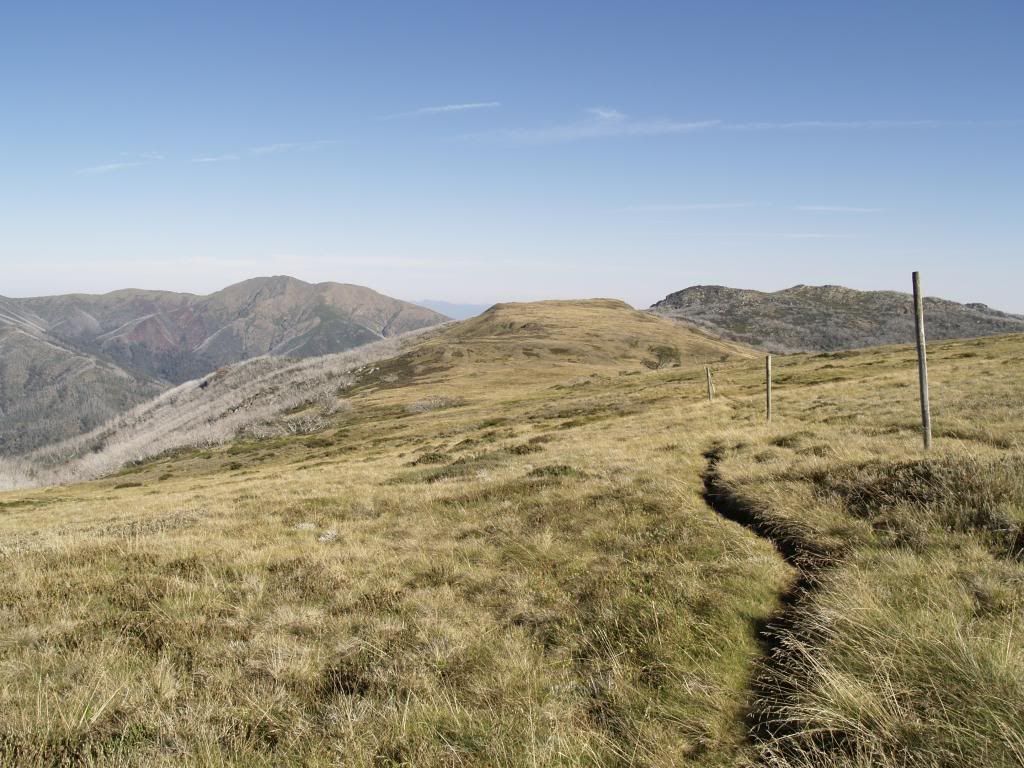 There's more photos from this hike at
http://bit.ly/mtfainter
I also just finished an entry on my blog about the trip, plus more photos and ramblings at:
http://gonebushmad.blogspot.com.au/2013/03/mt-fainter-the-niggerheads-bogong-high-plains.html