Hi all.
I'm new to Tassie and new to the forum

Recently I bought a copy of the Abels Vol2 and throughout the past month have been going through the list.
The weekend gone I decided to make a visit to Adamson's peak in the south east near the town of Dover. It was fantastic weather, some of the best I have experienced yet and the walk was truly amazing. This is a great day walk but I decided to spend the night up to get a real grasp of the Southern ranges which I want to walk this summer.
To get from Dover to the trail head I rode down a gated forestry road (Adamson's peak rd) for roughly 6km, then a further 2km on the Elizabeth river rd. The walk starts in rainforest and stars to climb for some time until reaching a flat, this runs for a km or so and then the climb continues. The track is at times kind of hard to locate due to fallen trees but for the most part simply involves following ribbons.
At about the half way point I had a near miss with a seriously pissed off tiger snake, I was trying to crawl under a fallen tree when my pack got stuck. I forced myself forward and came face to face with the serpent, who made a noise and then bolted for the bush. After an hour and a half of steady climb scrub is reached and you break on to a plateau. There is an old hut that has been dilapidated with only three walls remaining. This was a cool site and a good place to chill out and have a snack. After some grub i hunted for some water and a suitable camp site, these were both easily found and in a jiff I had the tent up and running. The weekend was damn hot if you recall and it seemed about 32 degrees up there. When the sun had made it's way further across the sky and things had cooled down I made for the summit. After crossing the plateau you walk a over a small ridge and then scrub is reached, this you have to smash through until some dolerite columns are reached, from here the summit is seen in all it's glory and it's a simple boulder hop following some cairns to the summit. People have created an awesome structure cairn of some sought up there and I was very impressed. The views are astonishing and the perfect weather made it that much better. I could see the southern range in all it's glory stretching from the south (it wet my appetite like a cold one on holiday), Mt bobs and federation peak to the west, truly awesome! It was great to see Hartz to the north east which I walked up the week before. There were many peaks I didn't know but they will be walked in the future.

I stayed on the summit for a while bathing in the glory feeling jolly good about things and my choice to move down here.
It was a slow walk back down and a few wombats were viewed munching away as they do. Once back to camp, I cooked and sat up reading a novel watching the sun go down on this beautiful part of the world. The next day I made my way back down and rode down hill all the way to Dover.
This was truly a great trip, nuff said!!
Now some photos of the trip-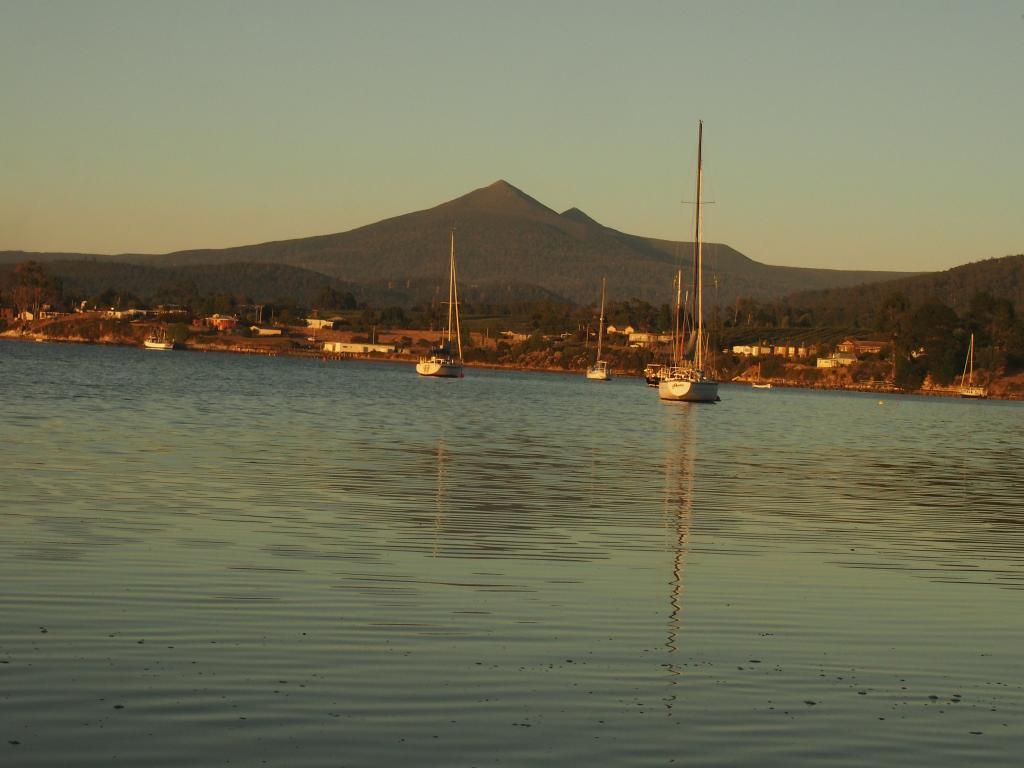 Adamson's from Dover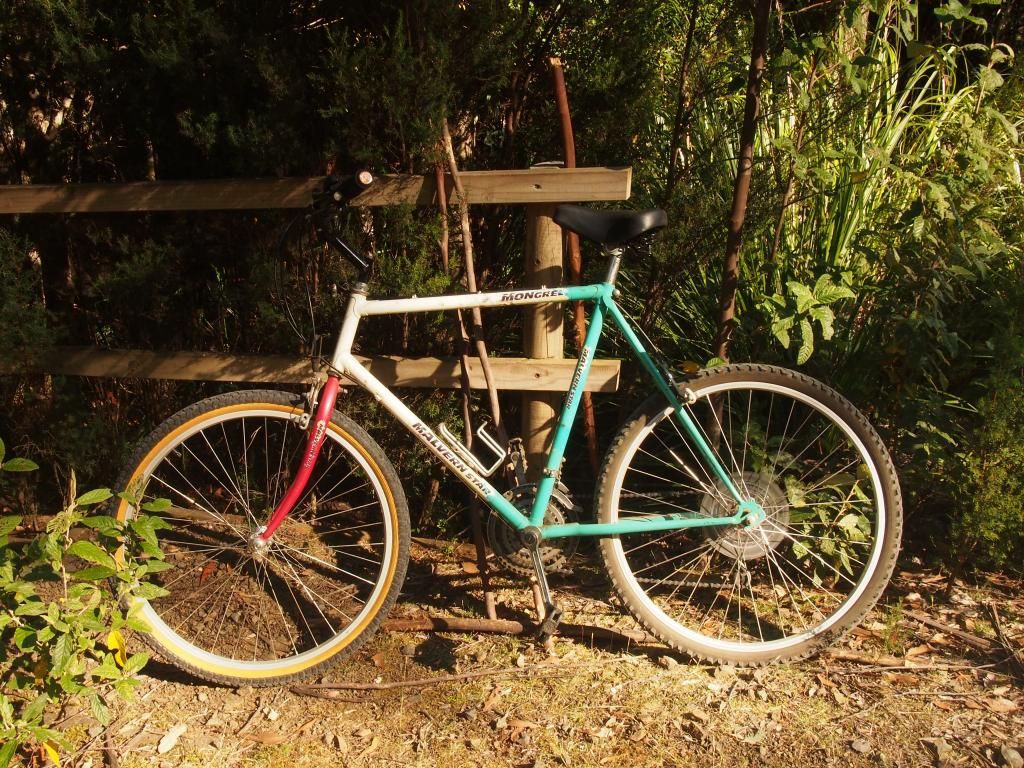 The mongrel, My mode of transport for the time being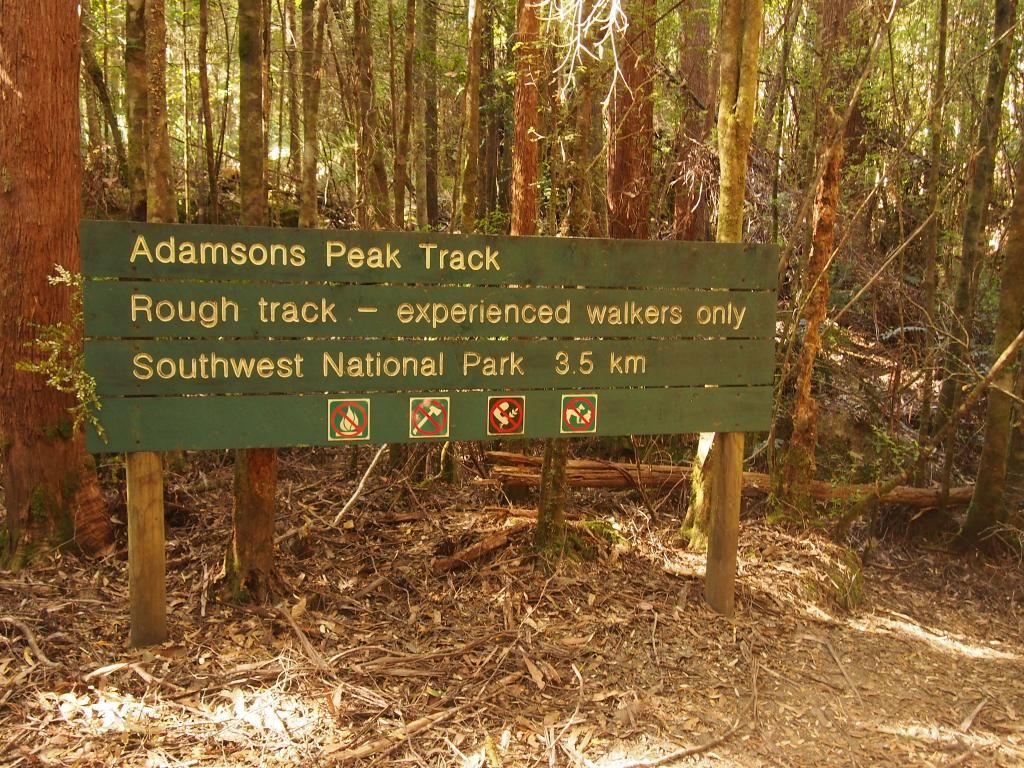 Start of the track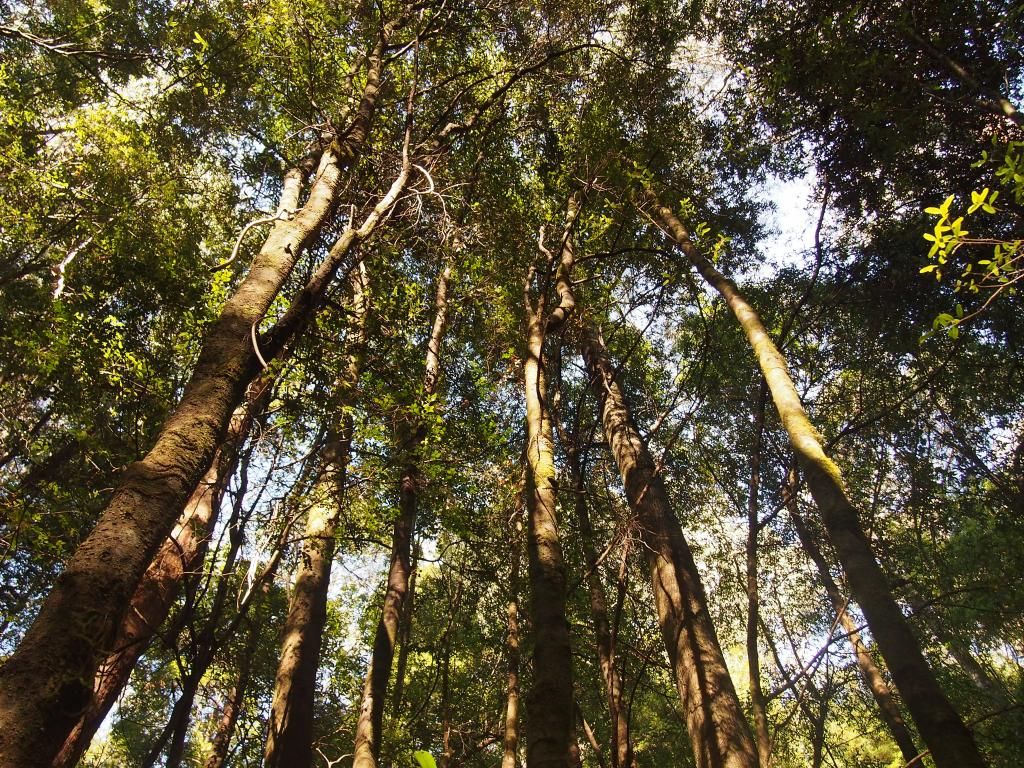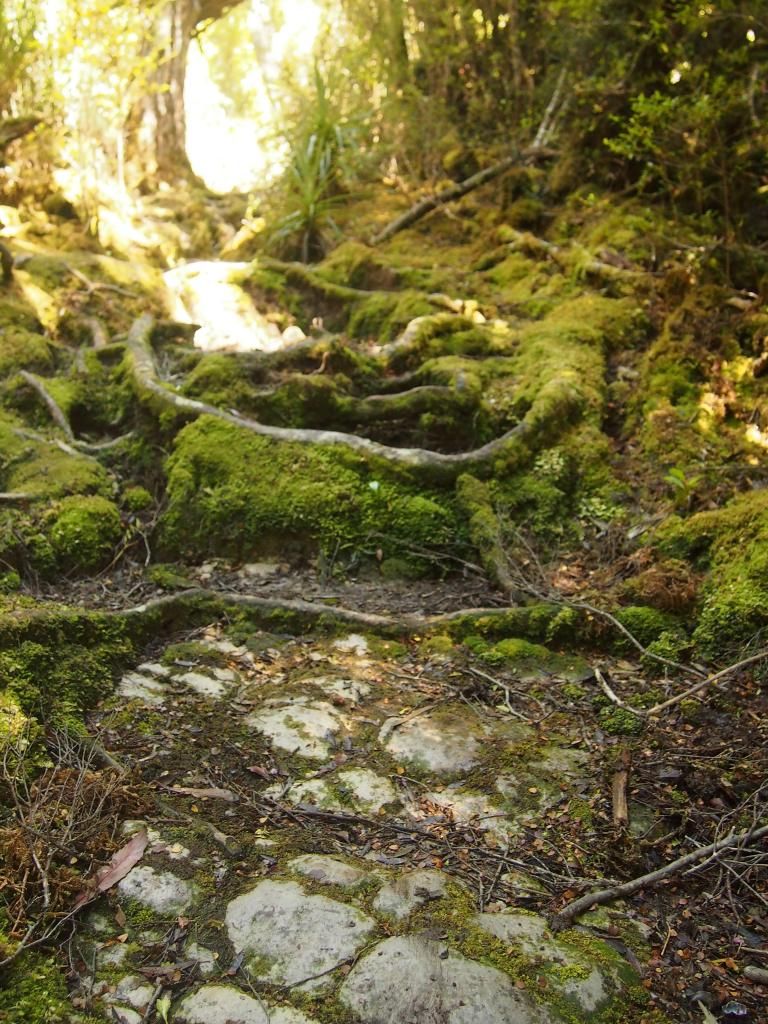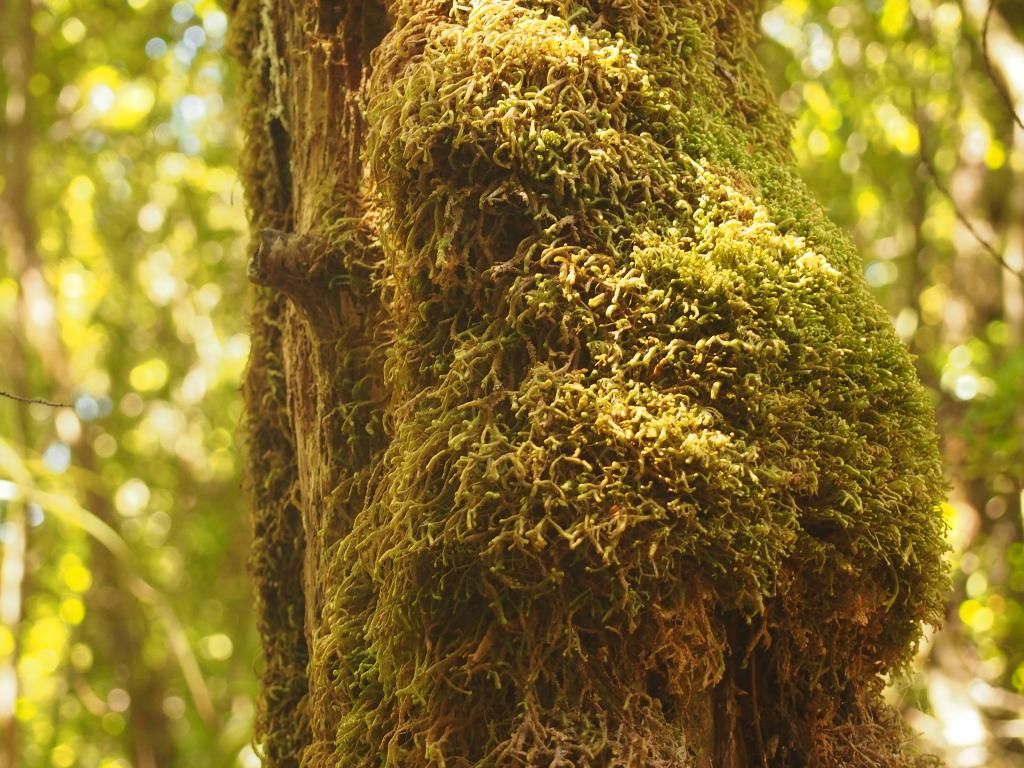 Pretty specky
Dilapidated hut
My camp with peak in background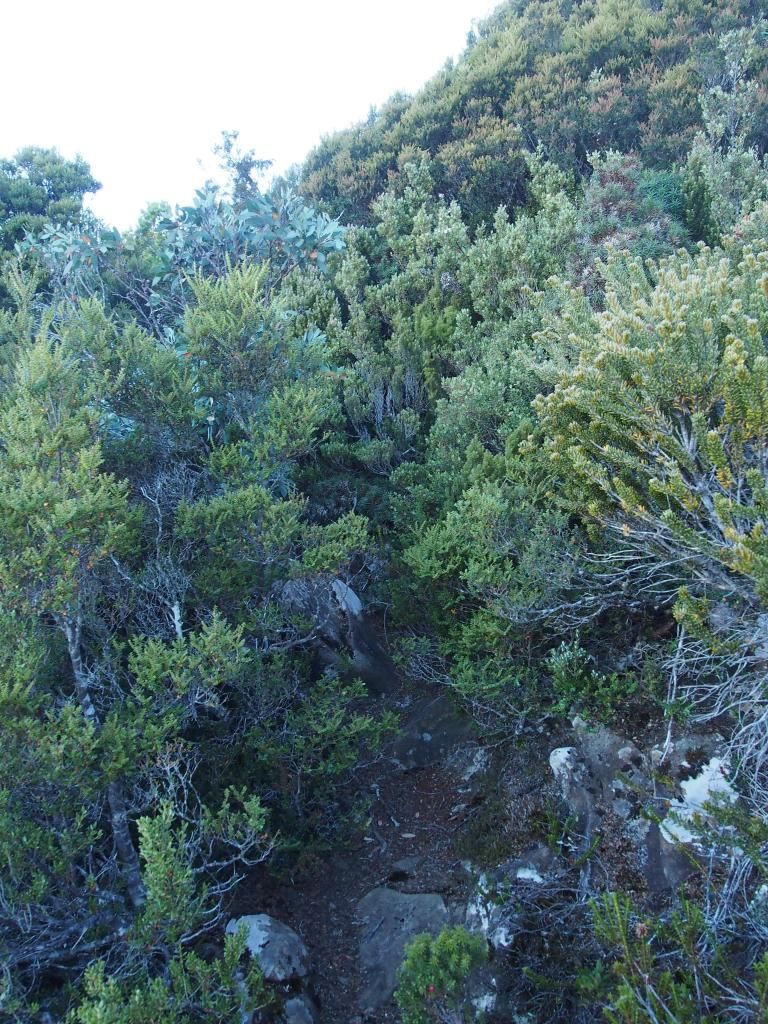 Scrub along the track, lucky I bought gators!
Looking back
Approaching the top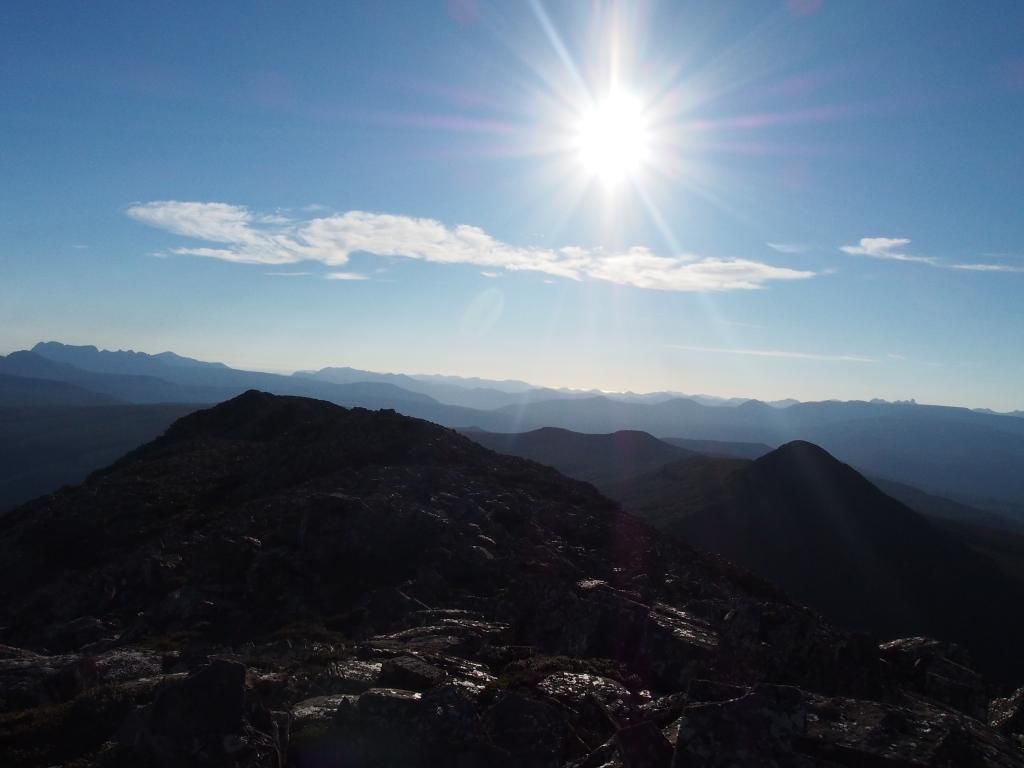 What a view, top notch!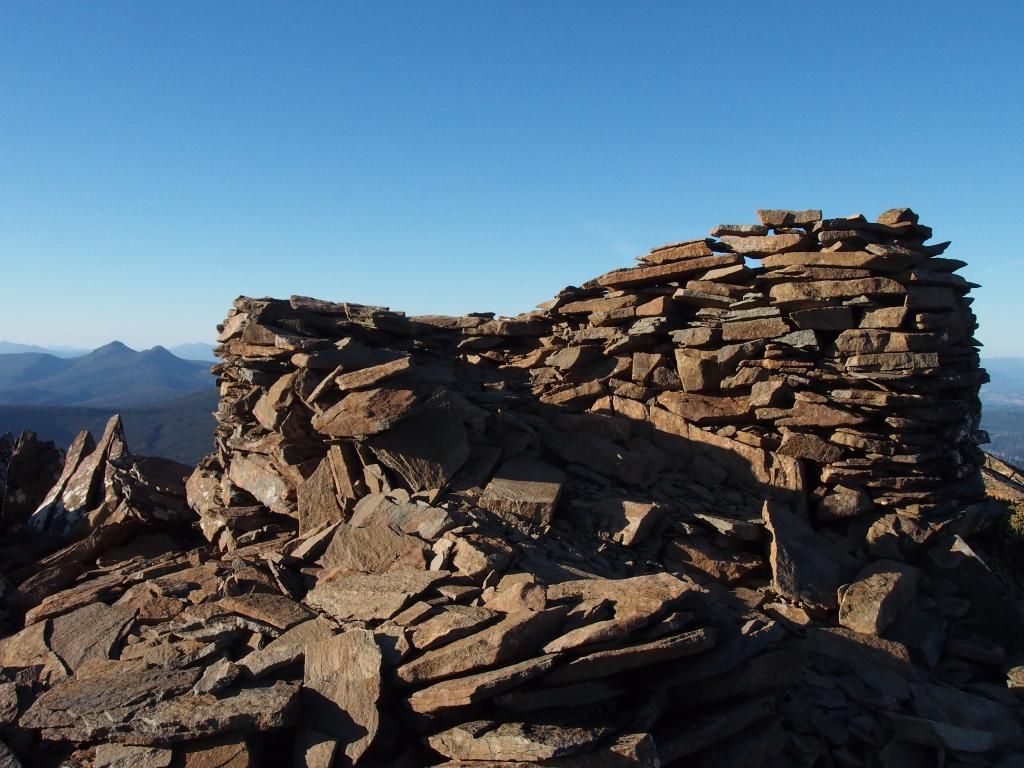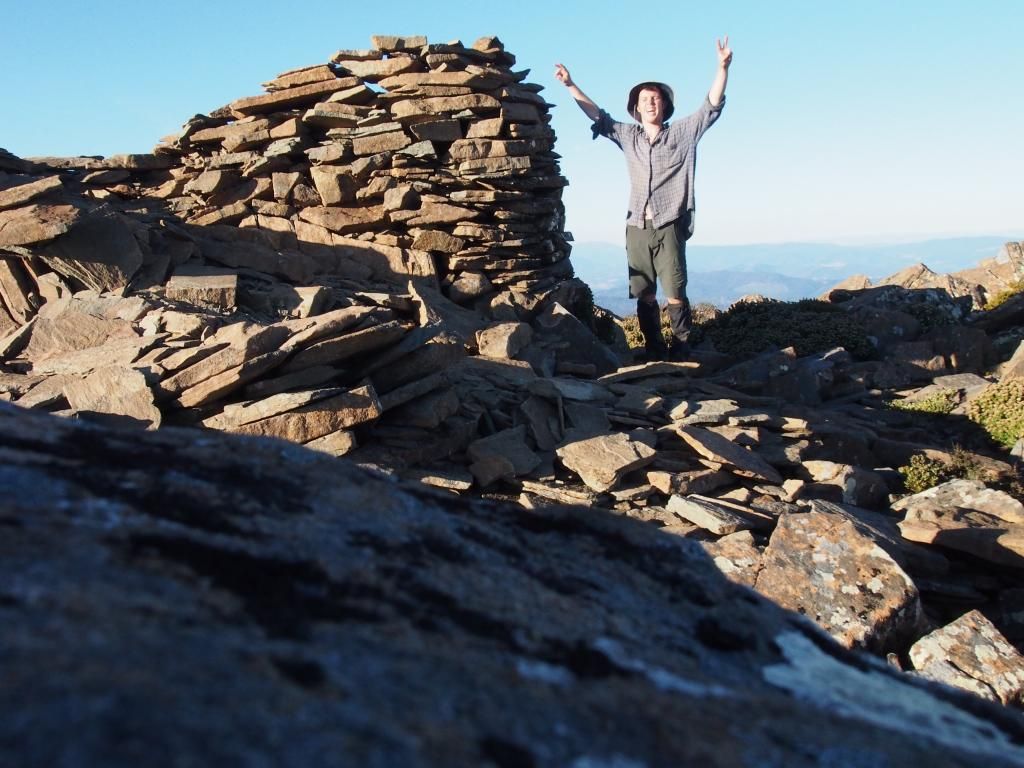 Improvised celebration, I was alone so had to set it up
I recommend hitting this spot after the walk as they do a huge burger called "the Wombat" it's truly a mouth full.
Cheers for reading and hope to see you out there!
PM if anyone ever wants to go for a walk< just throwing it out there.