If you have slept in a small tent in the snow or in very cold alpine conditions you would appreciate that a small source of supplementary heat in your sleeping bag is so very welcome, particularly if it is strong at the start and persists all night.
If you also wisely store your water in your sleeping bag to stop it freezing overnight, it might as well be turned into a hot water bottle. It will give you heat rather than taking it from you. Water at a given temperature can store about six times as much heat as the same wight of rocks, so it makes an excellent and comfortable heat bank.
I have used one of my backpacking water bottles (2 L vinegar) as a hot water bottle with success. The plastic withstands 100C water and the lids seal very well. I filled the bottle with water that was heated with the abundant heat from an efficient wood burning tent stove. To see what I am banging on about see the photo and the link below:
https://timtinker.com/the-kiss-tent-stove-for-alpine-tent-heating/
The hot water soft bottle.
I purchased some 2L soft bottles to experiment with to see how these flat 33g devices would perform as soft hot water bottles for winter camping.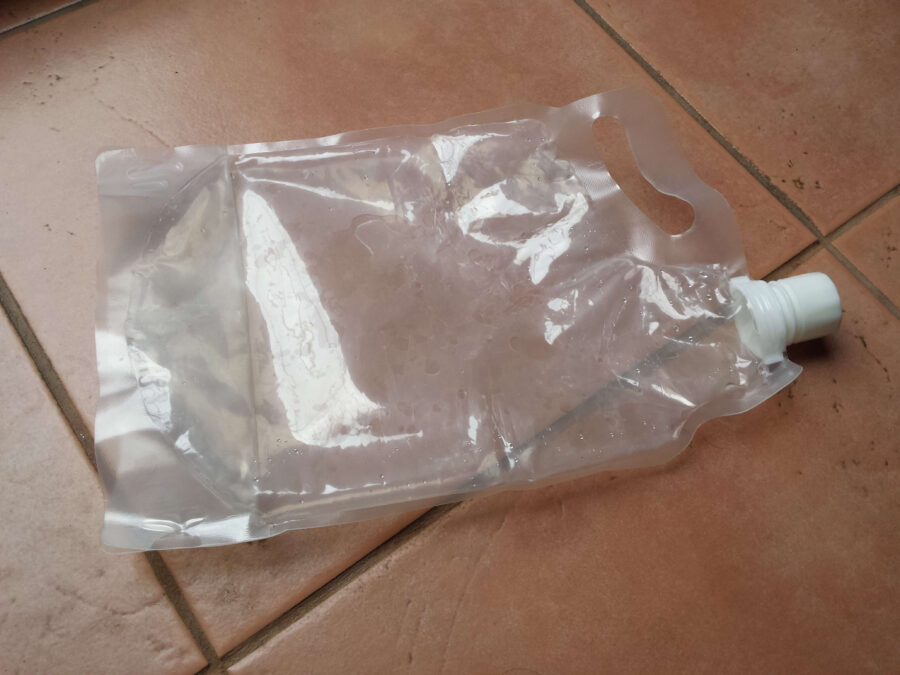 They can hold 2L of boiling water and so far they have held up well to the 100C water callenge.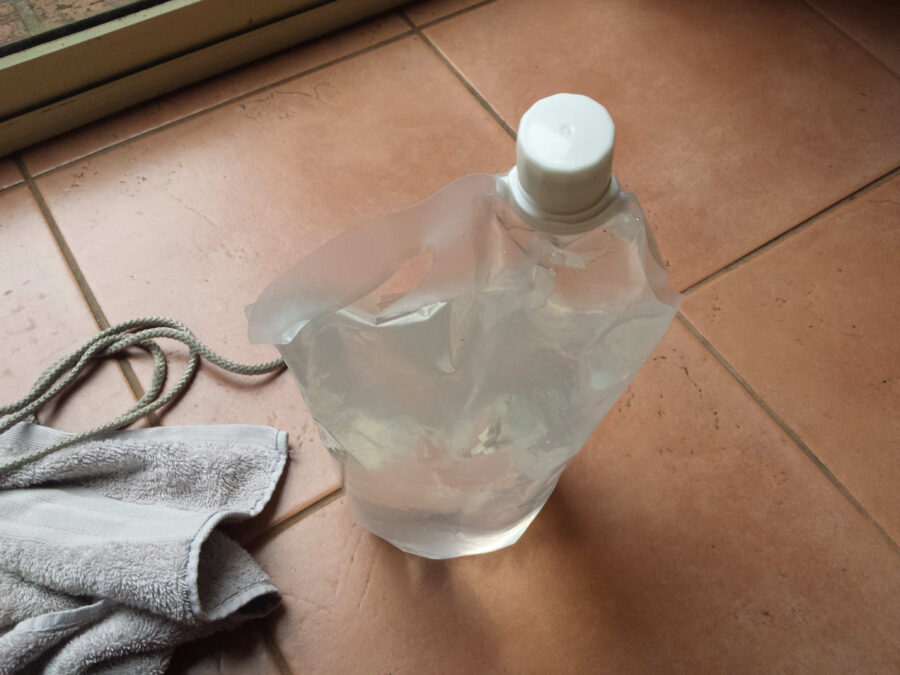 When wrapped in an experimental insulating cover made from a small hand towel the outside temperature was a pleasant temperature for providing supplementary warmth in the Goldilocks reange.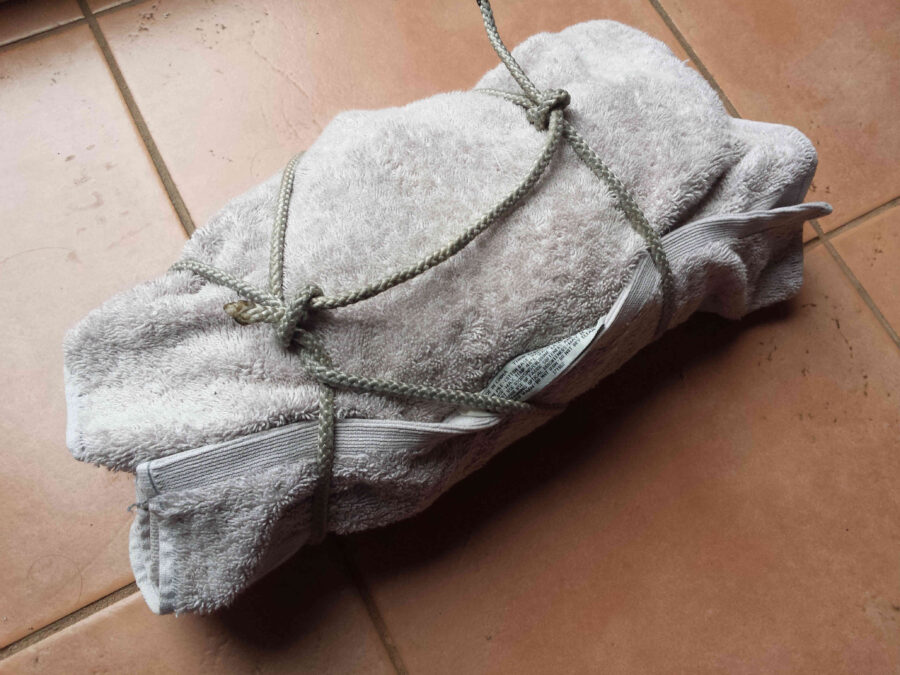 I have tested the soft hot water bottle for 7 nights in a cold unheated room and it provides more than 12 hours of pleasant warming that should be of comfort to alpine campers on those extra cold nights.
The next step in the project will be to devise a lightweight cover that will give the optimum, or even a variable, release of heat during the sleeping period.
Addendum 1.- Hot soft bottle cover
Here is the cover that I made out of bubble-pack (silver coating both sides). I found that my 'blister tape' from my first aid kit bonded strongly and made the cover easy to assemble.
This cover leaves the surface warmer than with the experimental towel cover and, as would be expected, it cooled down quicker, but still provided 8h of stronger sleeping bag warmth. "This is more than enough for any self-respecting skier/snow trekker!" An insert of an extra folded sheet of bubble-pack could be used to reduce the surface temperature if ever needed.
The cover weighs (34g) as is almost the same as the soft bottle (33g). So the 'ultralighties' among us may be doubtful about doubling the weight of this little luxury.
I will also test a sealed cell foam cover to see how it performs.
For more details on the project please see:
https://timtinker.com/hot-water-soft-bottle/
Tim