Rainbow Rambles - Latest edition
October 2022
: Issue
55
Download PDF (12mb)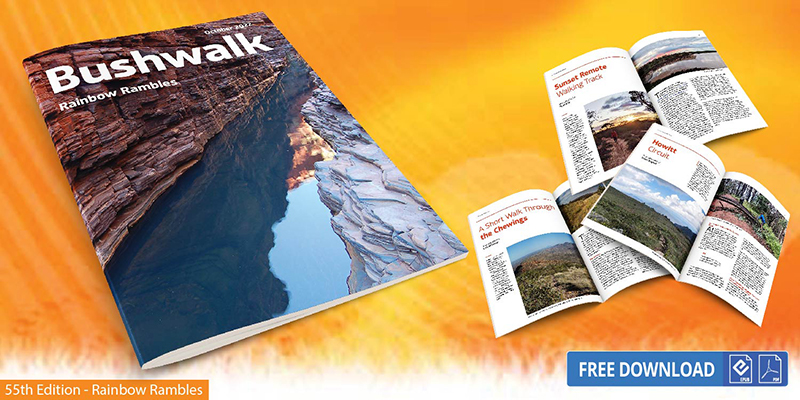 Epub Version
(13mb)
Another great edition:
* Howitt Circuit - A taste of the Mount Howitt area
* Karijini Dreaming - A place with unique features
* A Short Walk Through the Chewings - A 12-day walk in the Northern Territory
* Bob Brothers Annual Pilgrimage - A great week on the snow
* Sunset Remote Walking Track - a taste of the "soft outback"
* Photo Gallery - Splendid bushwalking moments
* A Hikers Friend Blog - Growing passion through sharing with others
* 30% of Australia protected by 2030? - A grim story of "crisis and decline"
A big thanks to our fabulous contributors. Please let us know what you think - feedback and suggestions are always appreciated.
Stay safe -- Happy Walking
Matt