Resounding Rocks -- Latest edition
October 2020
: Issue 43
Download PDF (6mb)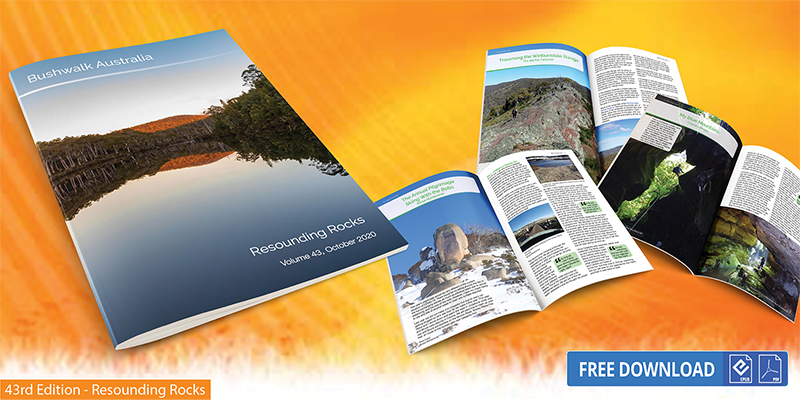 Epub Version
(15mb)
Another great edition:
* Calendar 2021 - Order your copy
* Traversing the Winburndale Range - An uplifted ancient riverbed
* My Blue Mountains - Why I love walking in the mountains
* The Annual Pilgrimage - Skiing With the Bobs
* Photo Gallery - Mesmerizing landscapes
* Malbena Matters! Indepth view with details of the Sept Meeting & FAWAHA opinion
* Tasmania's Giant Trees - What makes these trees so special?
* What a Lemon! - Lemon Madeira Cake and Oat, Lemon and Ginger Slice
* Take Me Home, Mountain Tracks - a song
A big thanks to our awesome contributors.
Stay safe -- Happy Walking
Matt